How to transfer the Rupiah balance on an Indodax account to your personal bank account.
Choose "Wallet", click "Deposit/Withdraw Rupiah" and click the "Withdraw Rupiah" menu then follow the instructions
Enter the amount of money that you want to withdraw.
The withdrawal fee is 0%, and members will only be charged a

flat clearing rate of 12,500 IDR for withdrawals up to 100,000,000 IDR.

Choose the bank that you use, and enter the Google Authenticator pin or SMS pin
Click 'send'.
Please wait until our admin verified your withdrawal. It takes 1 working day if you use the following banks.
How to withdraw your IDR assets to a bank account via Indodax App
1. Go to the "Wallet" menu. Select "Withdrawal" and fill in the amount of Rupiah you wish to withdraw. Also, complete the required data carefully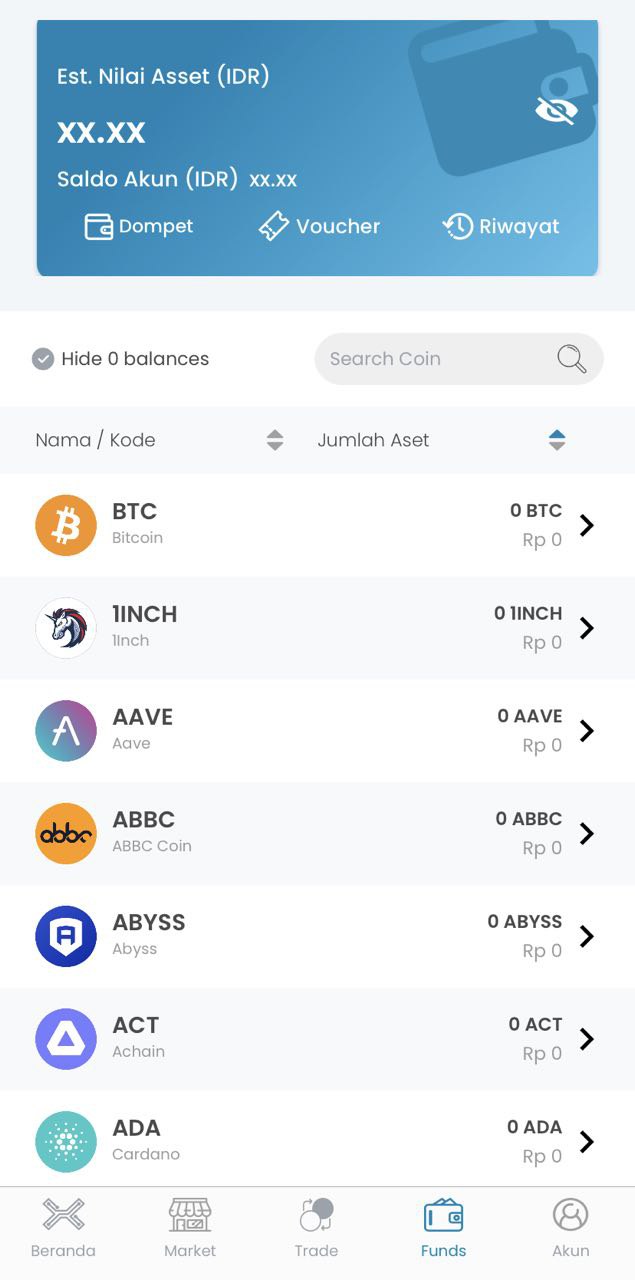 2. After completing the data, click "Withdraw" and then you will be asked to enter your PIN.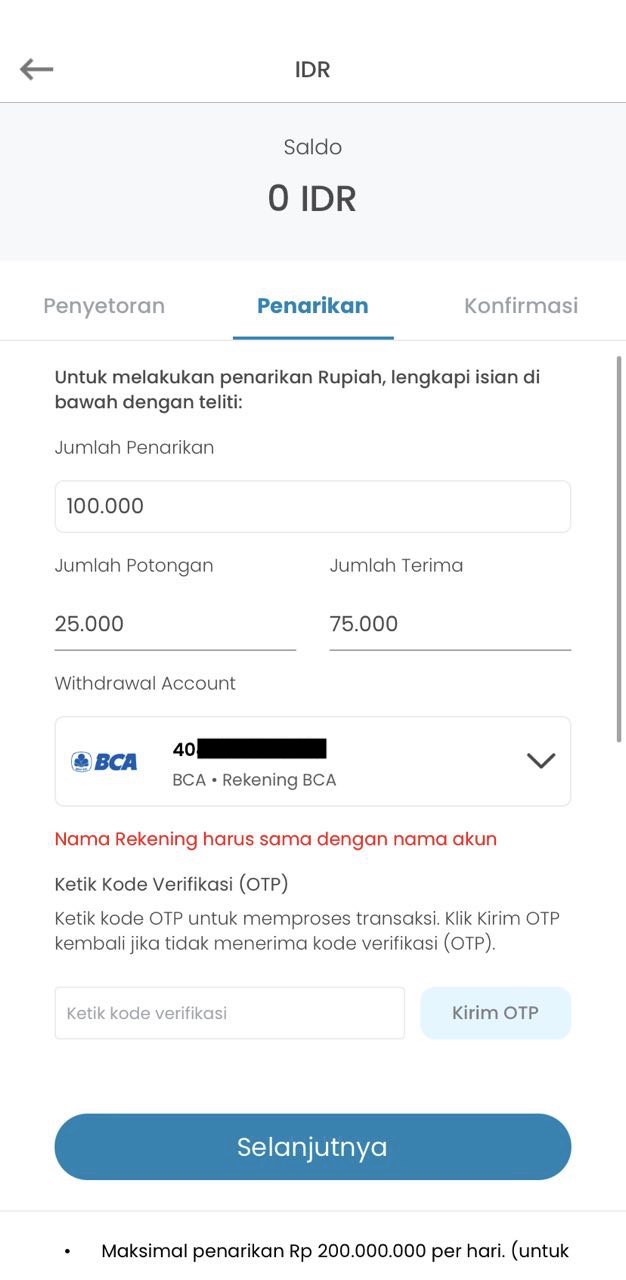 3. One more step! Confirm your Rupiah withdrawal by clicking the link sent to your email address.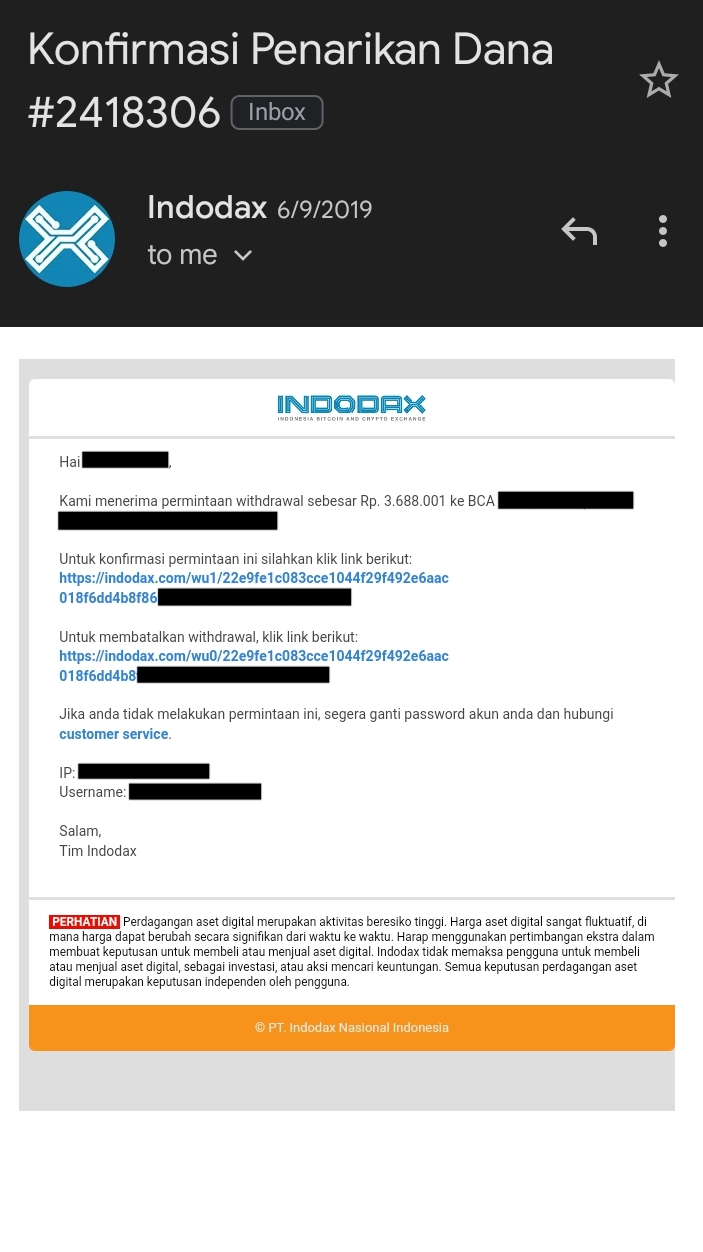 4. Click the link sent to your email, and your Rupiah withdrawal has been successful.