Optimize your trading experience by depositing Rupiah through GoPay. With our fast and hassle-free solution, you can eliminate any concerns regarding deposit difficulties. Please keep in mind that GoPay Rupiah deposits are exclusively available through the Indodax app. Kindly ensure that you log in to start your transaction.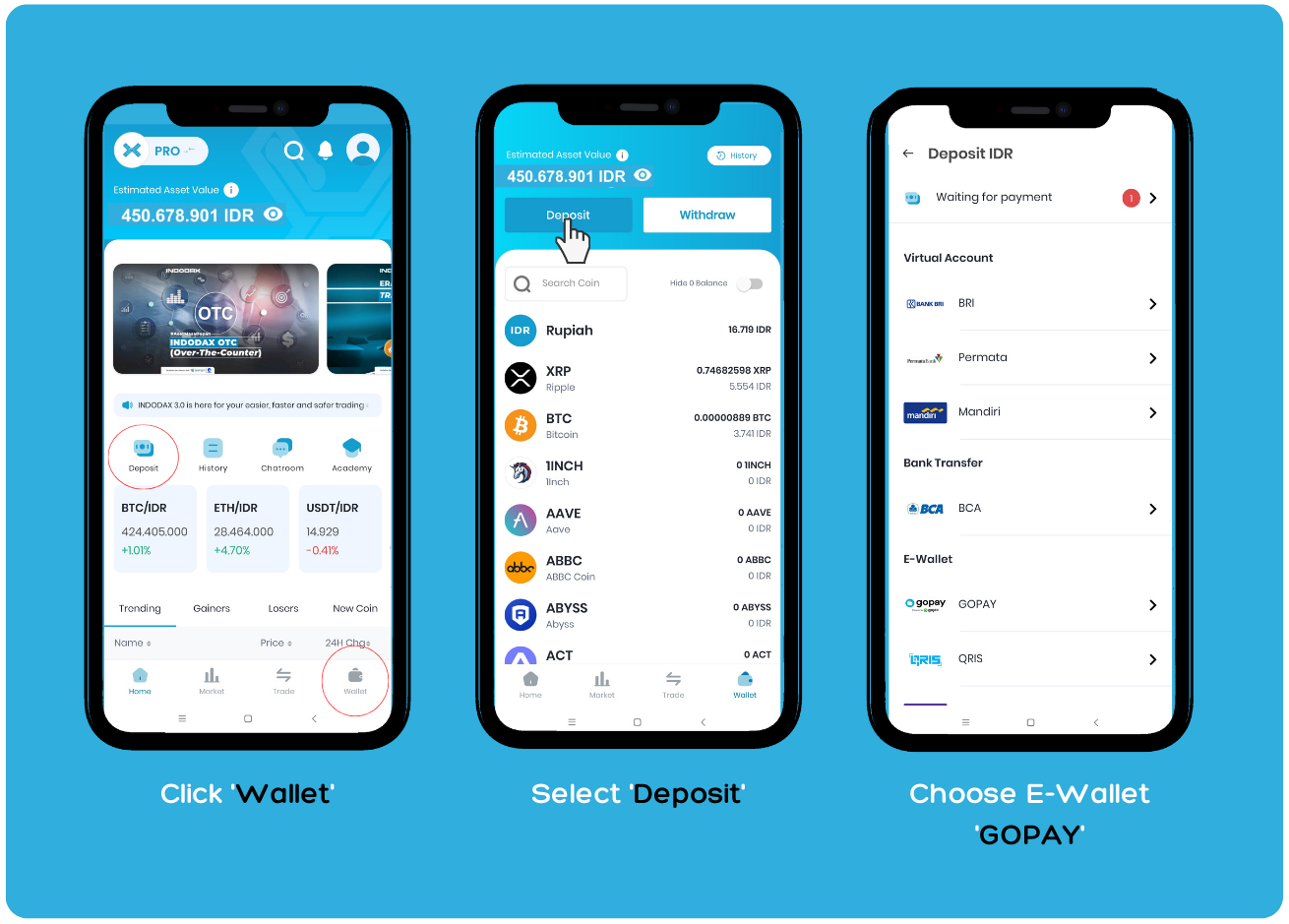 Login to your INDODAX App.
Select the "Wallet" menu located at the bottom right of the application, or click on "Deposit" on the homepage.
On the Deposit IDR menu, select "GOPAY E-Wallet" method.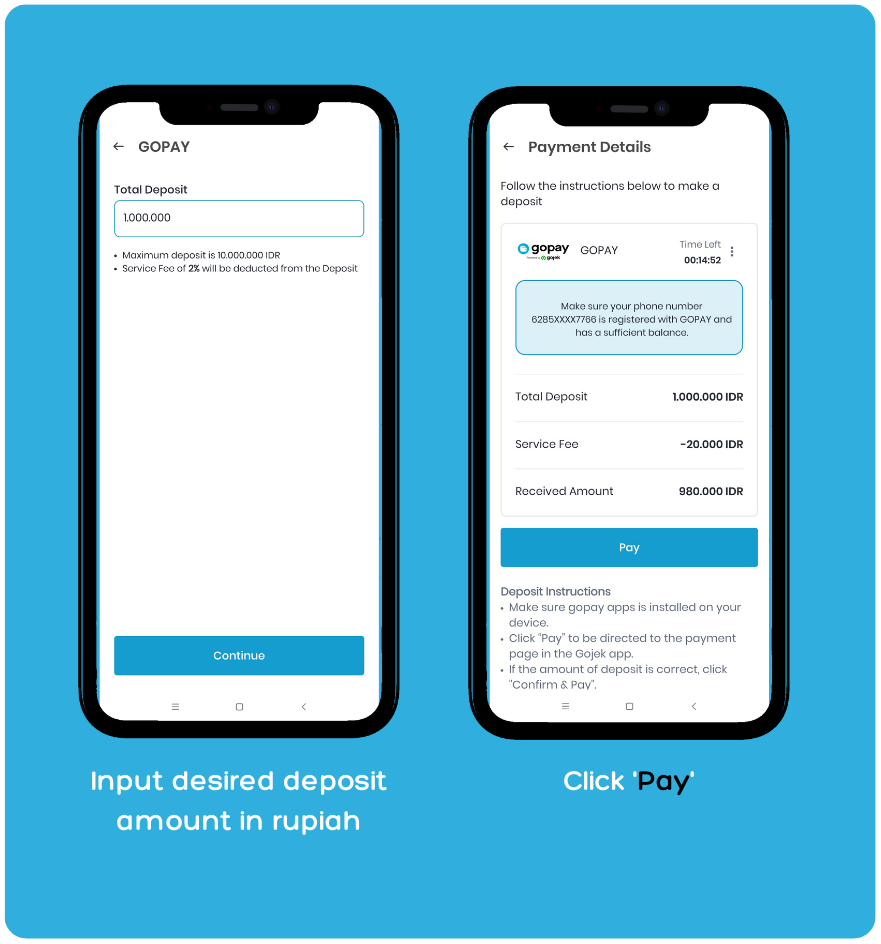 Enter the deposit amount, and click "Continue" to proceed.
You will be taken to the Payment Details page. Ensure that your mobile number is registered with GOPAY and has sufficient balance. Click the "Pay" button to proceed with the payment.
Then you will be redirected automatically to the "Review Payment" page on GoJek App.
If the deposit amount is correct then select "Pay" in GoJek App.
Input your Gojek App PIN or use your biometric ID to confirm the payment.
You will receive successful or failed transaction notifications on your GoJek App.
And if the transaction is success, your deposit will be credited automatically to your INDODAX account balance.
A service fee of 2% will be charged and deducted directly from the nominal deposit received on the account.