Are you interested in starting your crypto investment journey? Follow these easy steps to register an account on the Indodax application and start trading in less than five minutes. Join now!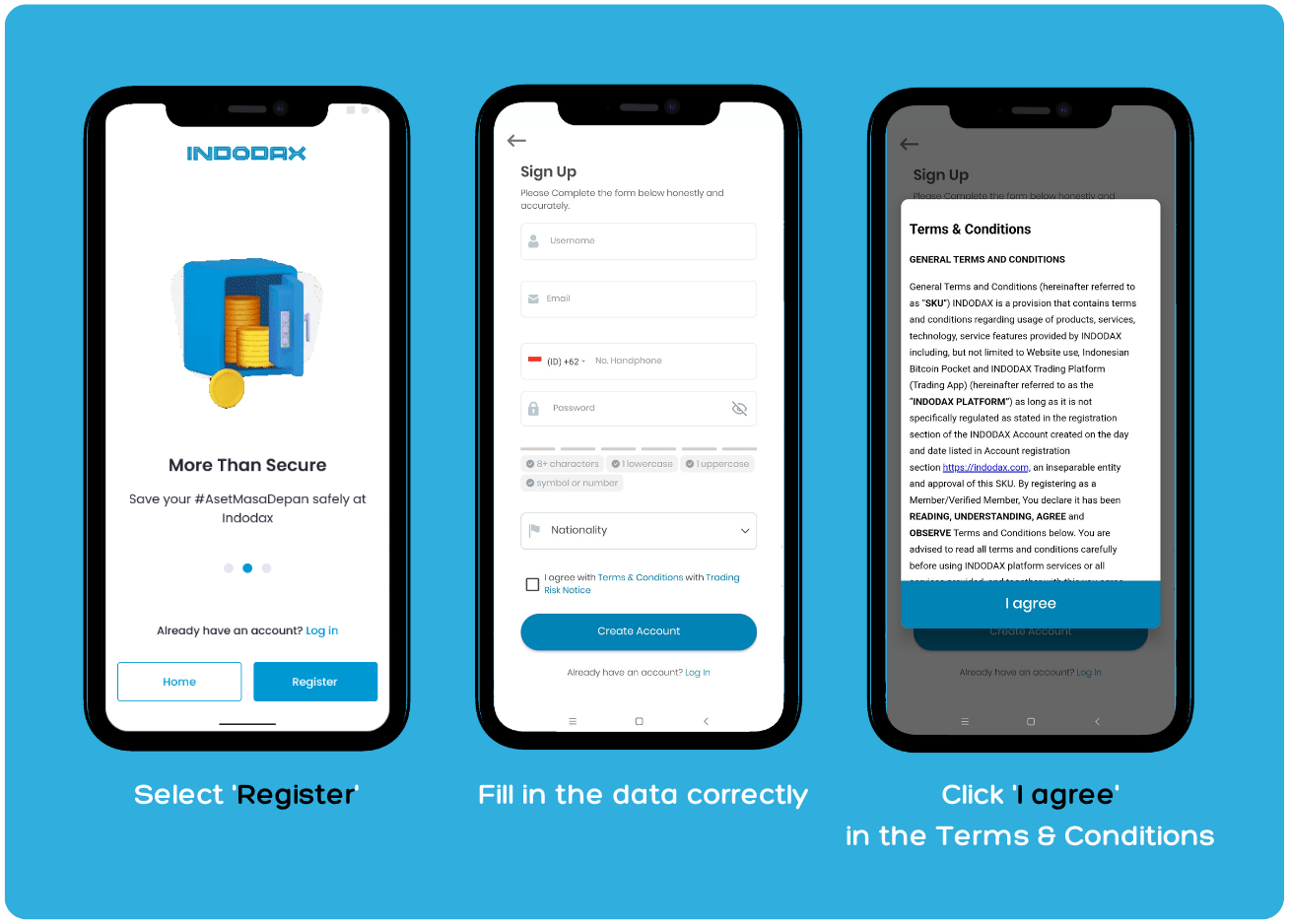 Open the Indodax App from your smartphone.

Click on "Register" to create a new account or go to the "Home" menu and select the account settings icon in the top-right corner to find the "Register" option.
Fill in all the available fields with your correct information, including a password that contains at least 8 characters with uppercase, lowercase, numbers, and symbols.

After filling in all the required fields, you need to check the box "I Agree with Terms & Conditions with Trading Risks Notice", and carefully read the full terms and conditions which will be displayed. Then, you need to click the "I Agree" button, and next click "Create Account" to complete this step.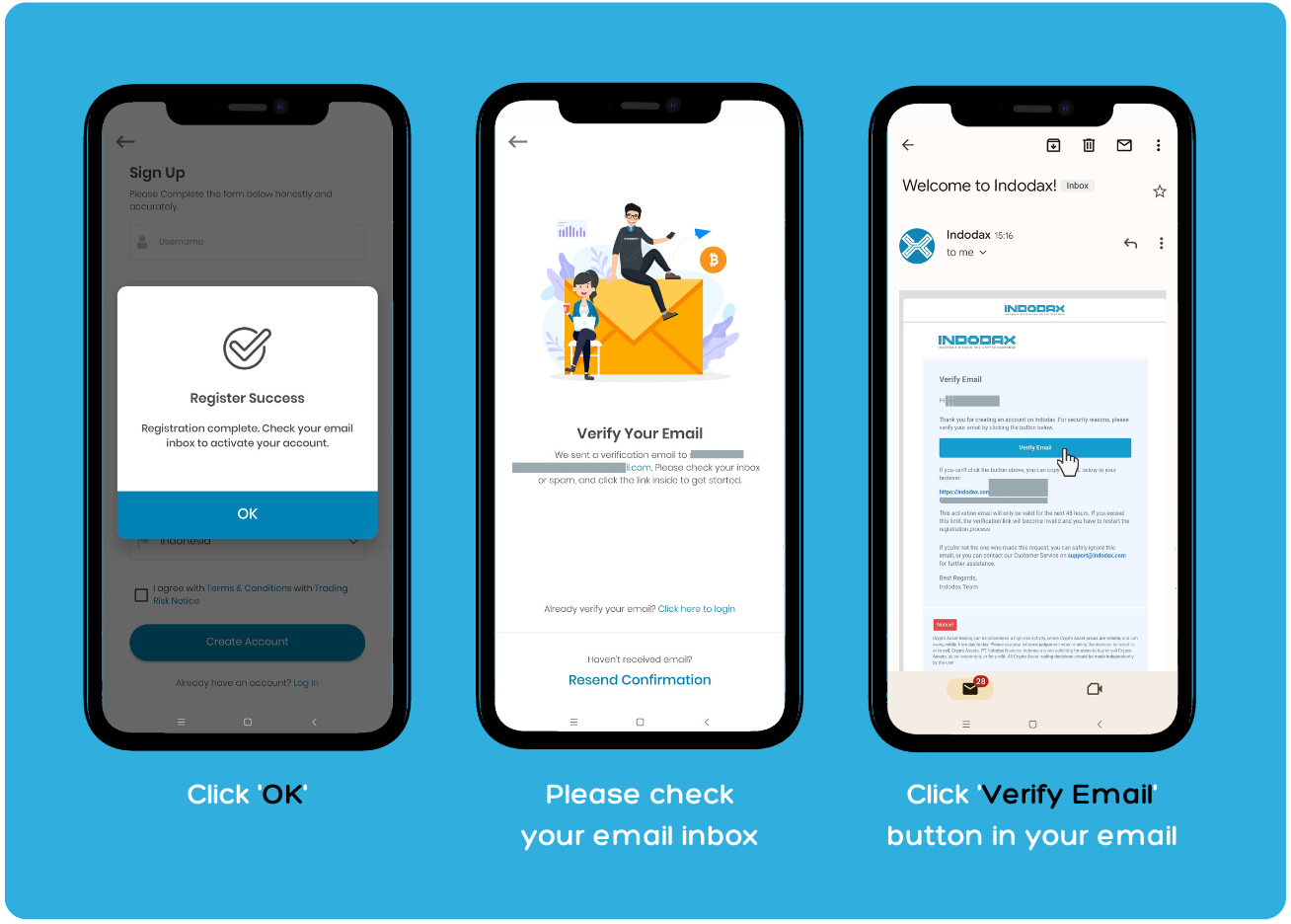 Check your email and click on the "Verify Email" button to complete the email verification process.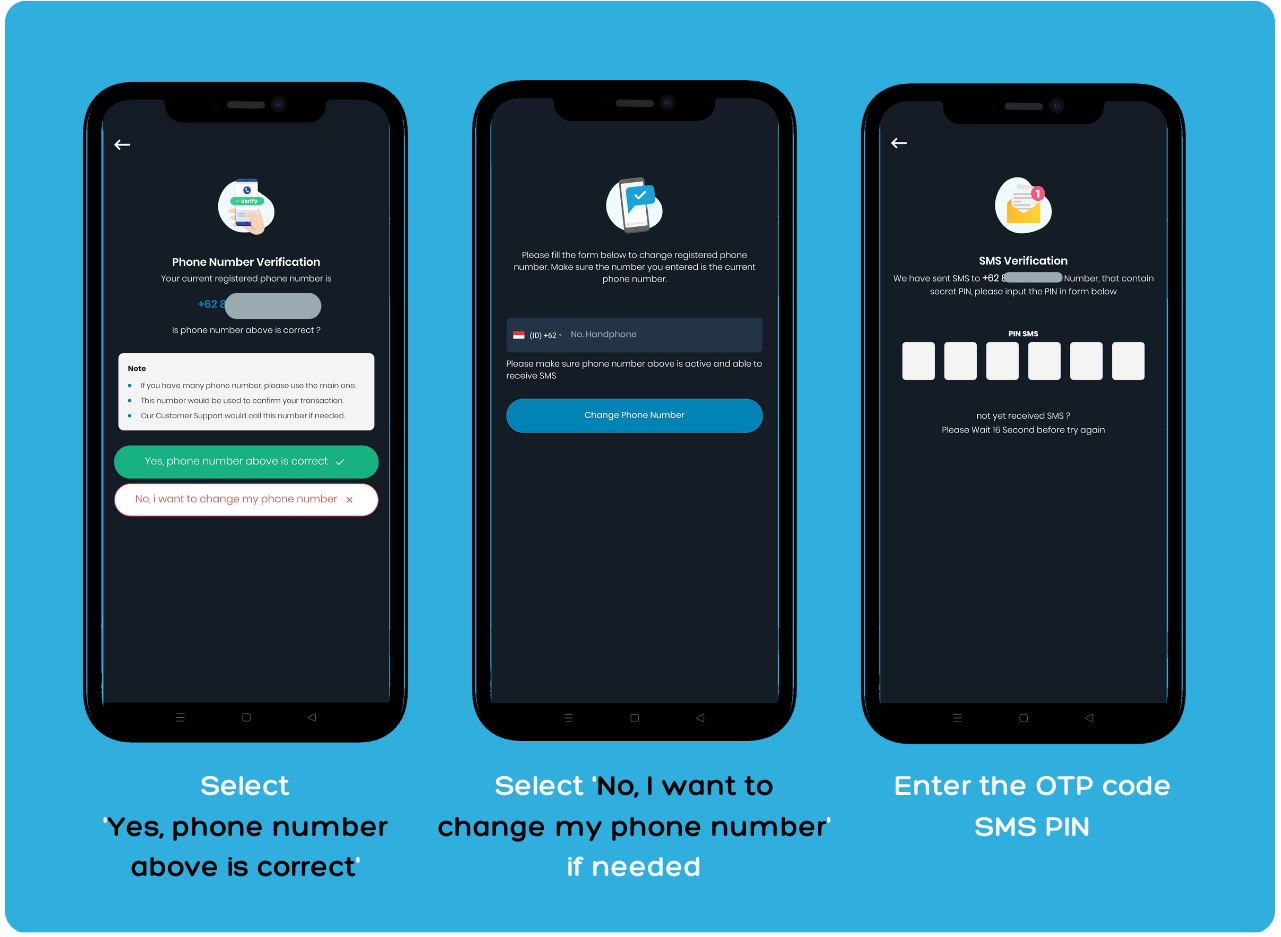 Verify your phone number by clicking "Yes, the phone number is correct" and entering the SMS PIN you receive in the column provided. Then, click "Verify".

If the listed cellphone number doesn't match and you need to change it, select "No, I want to change my phone number" enter the correct number, and click "Change Phone Number".

Log in to your account using your registered email and password.

Set up a new 6-digit PIN for added security.

Congratulations, your account has been registered! Verify it by following the instructions on the following page (

click here

) to start using it.