Don't worry, if your account verification application is rejected, we will inform you through e-mail, a notification on the Indodax website, or the application verification page, as indicated below: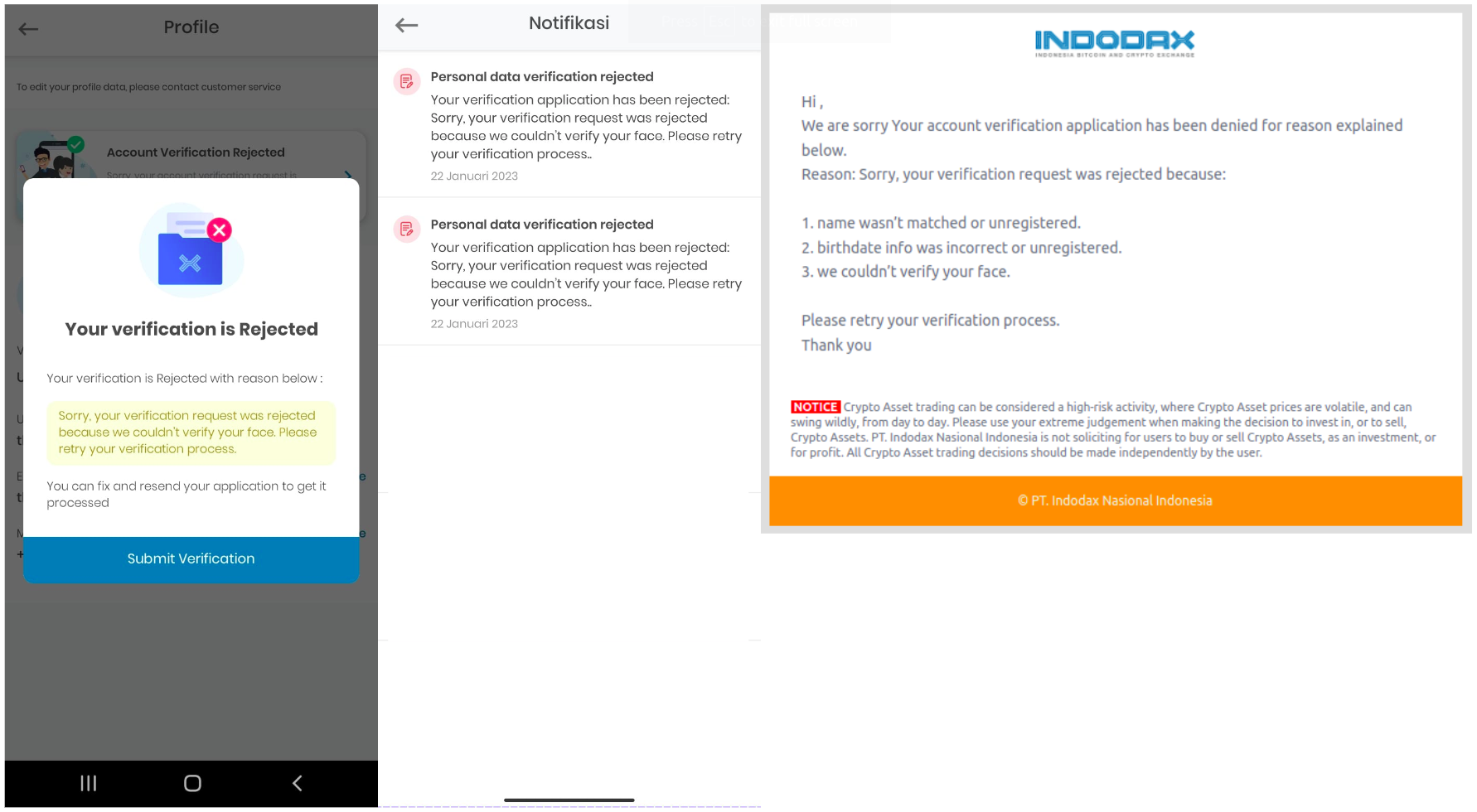 Here are a few typical explanations for rejection :
Your Identity Card photo is either the scan results, too dark, blurry, or unreadable. Please ensure the ID card photo is readable and clear.

Attach the invalid identity card, for example, student ID card or driving lisence, etc. The valid ID card for INDODAX account verification is KTP (Indonesian citizen) and Passport (expatriate).

The results of face detection do not follow directions, such as wearing a mask, glasses, or a hat. Please take another self-portrait as instructed in the INDODAX application.

The KTP or passport ID number is already registered on another INDODAX account. Currently, an ID number is only allowed to register for one INDODAX account. Please recheck and login to the INDODAX account you already registered. However, if you do not have another INDODAX account, please contact our customer support.
Please follow the directions and terms of the INDODAX verification procedure on the application, or click here for more details (click here).