Here's how to deposit Rupiah into your Indodax account. Click the "Wallet" menu, select "Rupiah" Deposit Method:
Bank Transfer
Enter the amount you wish to deposit. Select the source of funds that you want to deposit, choose Bank Transfer (Virtual Account, etc)

Cash
If you choose the cash method, you can make a deposit by handing over cash through your nearest Indodax branch offices.
E-Wallet
On the Source of Funds, select 'Electronic Money (OVO, ShopeePay, etc)', then click 'QRIS (E-wallet)' if you wish to use ShopeePay, OVO, Dana, LinkAja, and other QRIS supported e-wallets

Retail
On the Source of Funds, select "Retail" and then follow the instructions given.
Please be willing to wait, your deposit will be automatically processed in 1-3 hours.
How to IDR Deposit via Indodax App
1. Go to the Wallet menu. You will see your account balance. Then, select " Wallet IDR"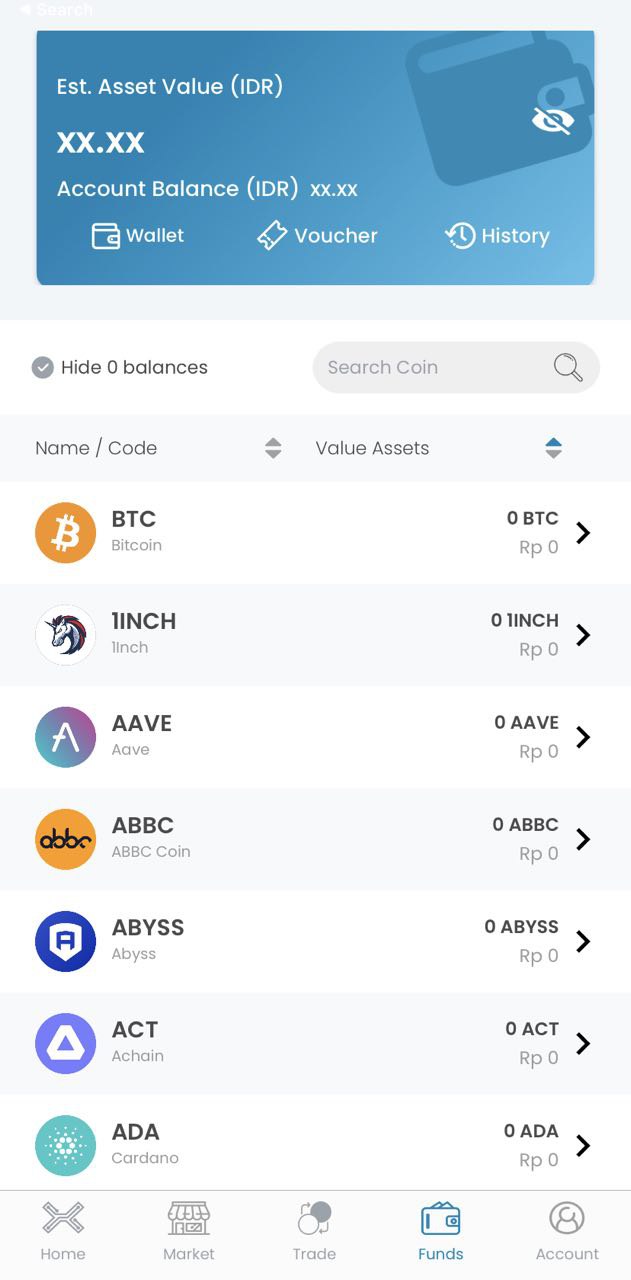 2. In the Wallet IDR, select "Deposit"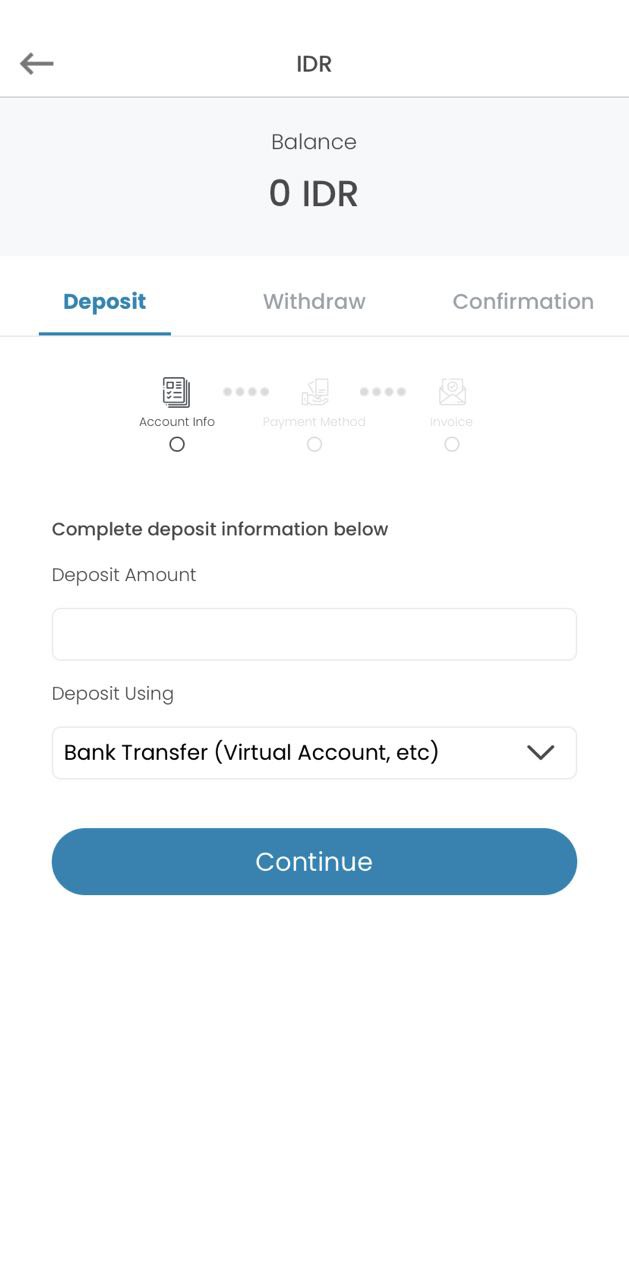 3. Enter the amount of Rupiah you wish to deposit.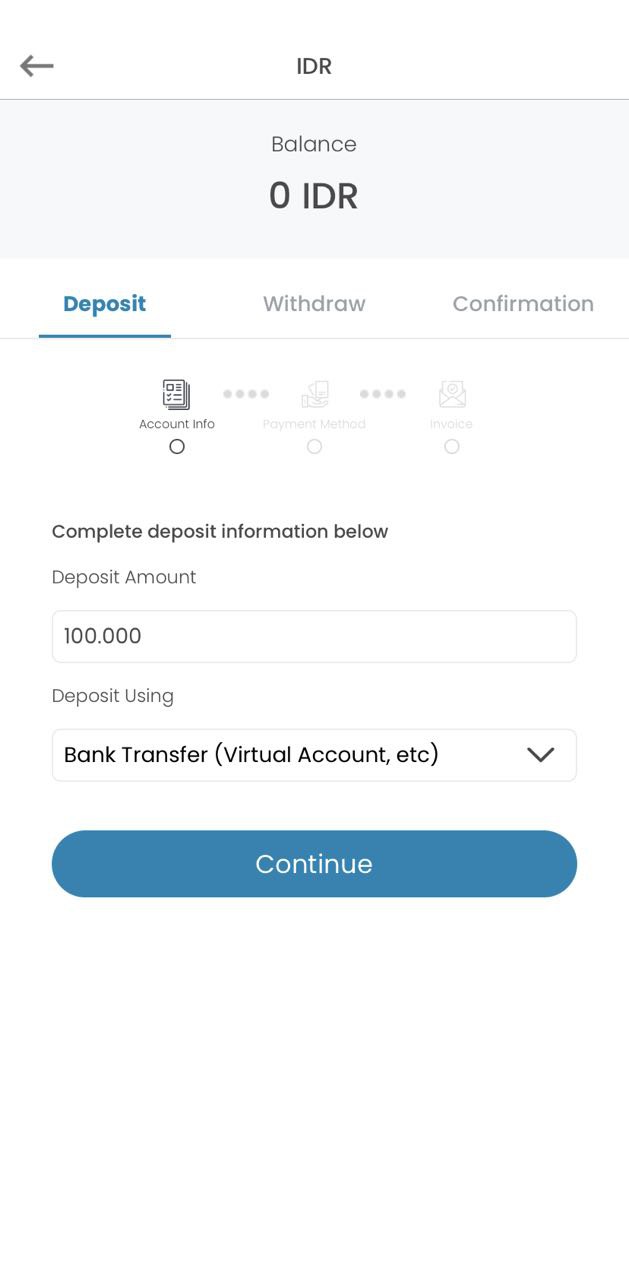 4. Select your preferred payment method.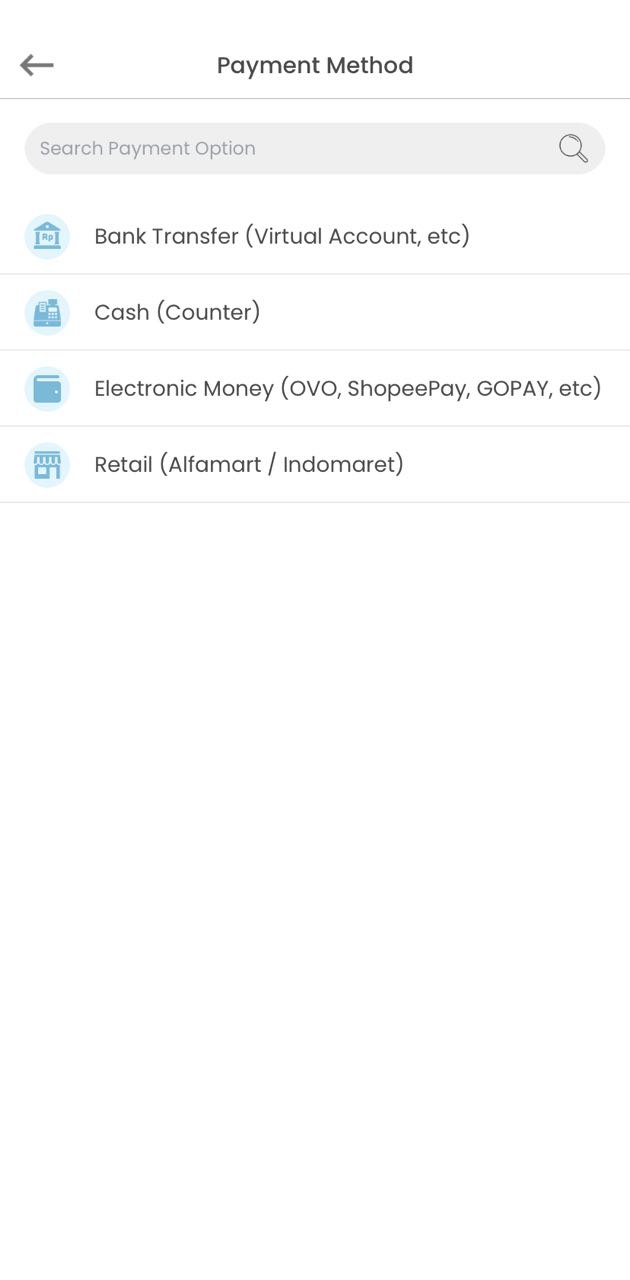 5. After selecting a payment method, click "Next"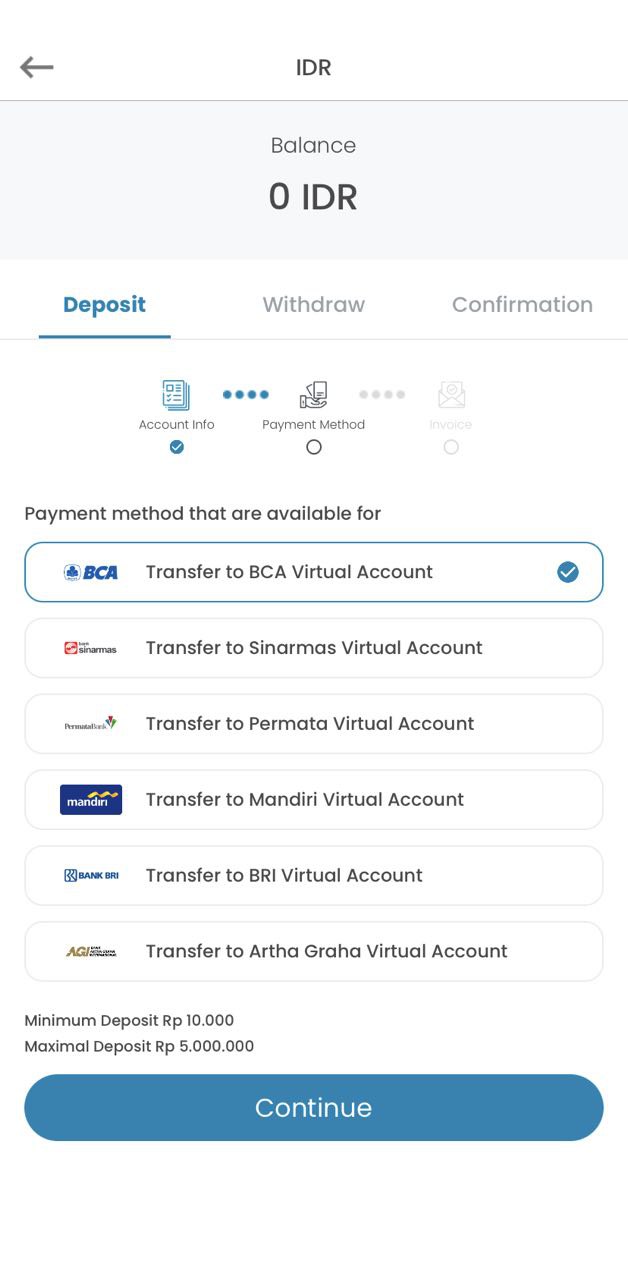 6. If you choose the Virtual Account payment method, copy the bank account number listed and make sure to transfer the funds through an account under your own name.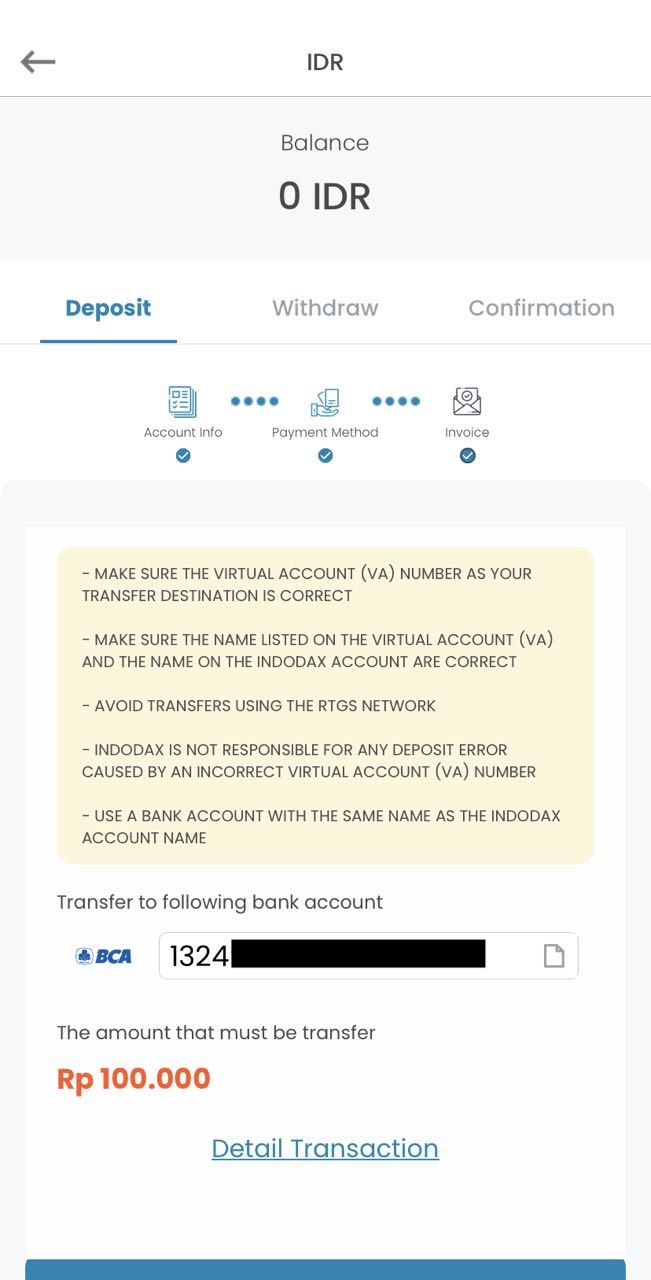 Note the following instructions so the deposit can be processed immediately:
Make sure the name on Virtual Account (VA) matches the name on the account Indodax.
Transfer CORRECT AMOUNT includes the unique numbers (if any).
FAILURE OR NOT FOLLOWING THE INSTRUCTIONS ABOVE COULD RESULT IN A DELAYED DEPOSIT OR EVEN THE DEPOSIT DIDN'T COME IN .