Discover the convenience and professionalism of contacting Indodax through our Help Center. With our responsive email support services, we are ready to assist you swiftly and efficiently. Trust us as the best solution to address your inquiries and provide the support you need on Indodax.
Submit a Complaint Inquiry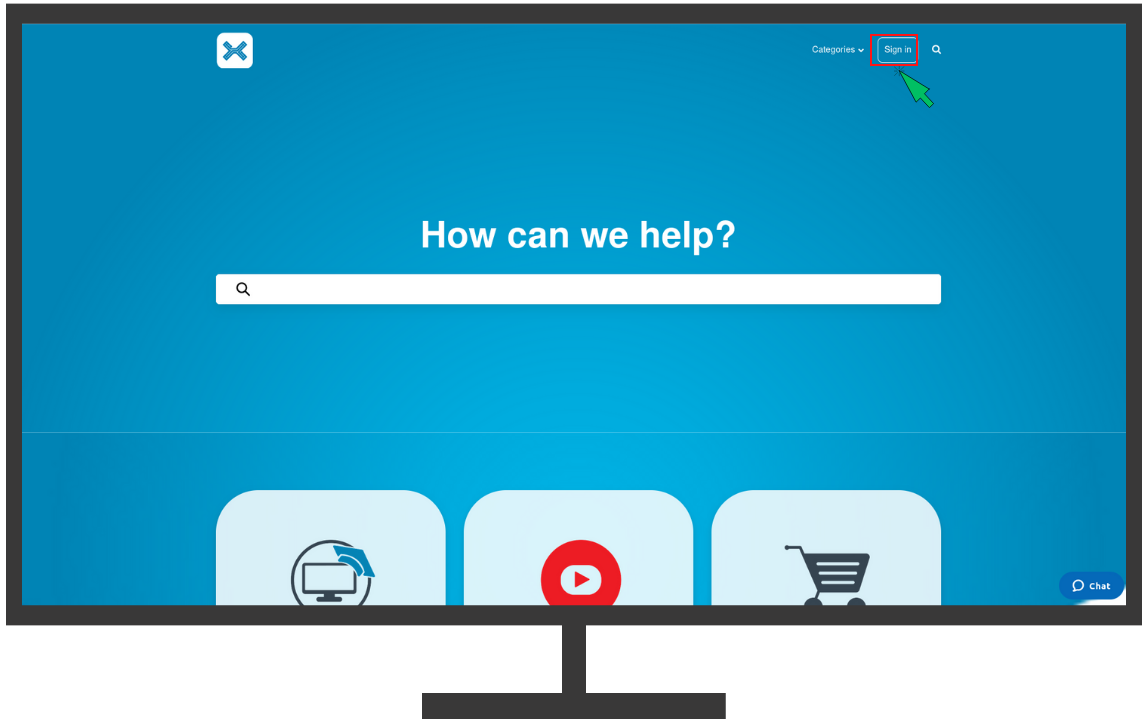 You will be directed to a new page.
Next, please enter your email address and Indodax account password. You can also log in using the available options in the left column.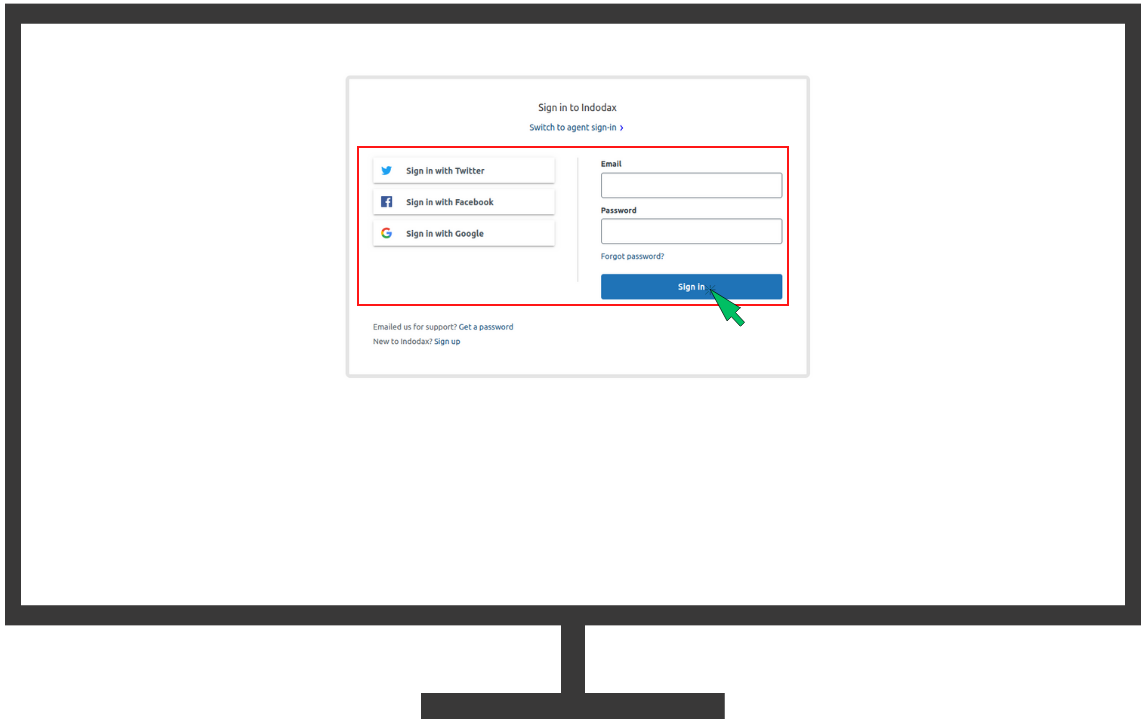 Once you have successfully signed in, click on "Submit a request".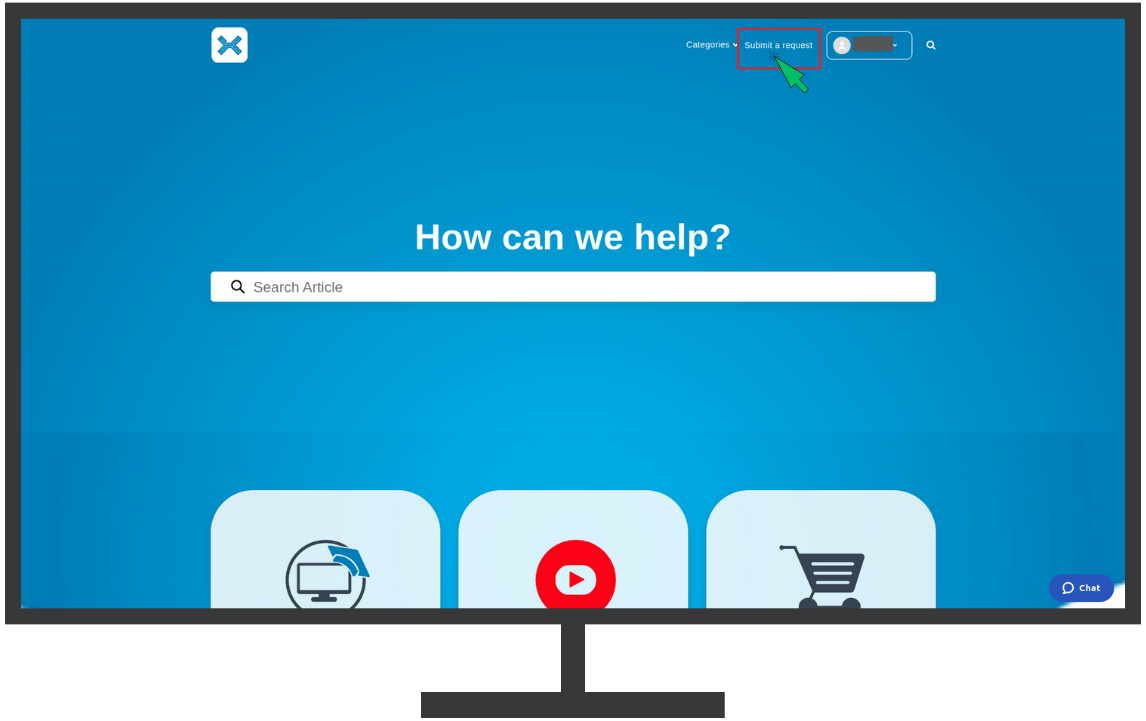 Next, kindly provide details of your complaint, inquiry, constructive feedback, or any suggestions you wish to share.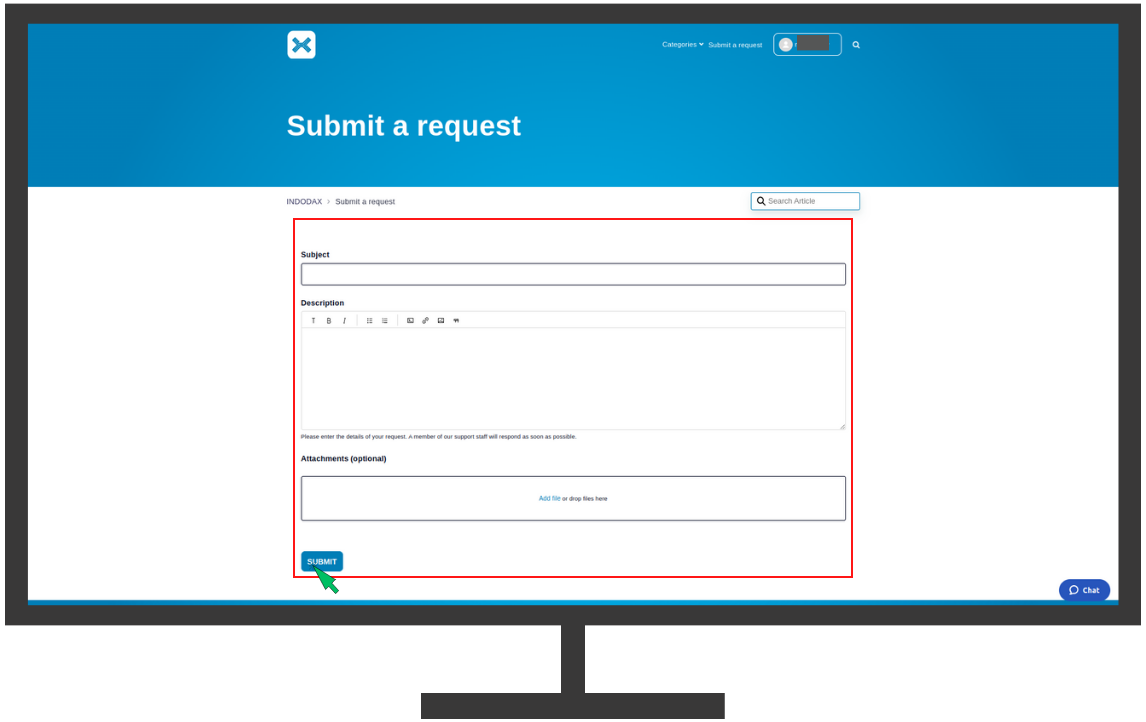 You can also attach supporting documents by clicking on "Add file".
Once everything is filled in, please click "Submit".
Afterward, a pop-up will appear containing the ticket code for your complaint. Kindly click on "Yes, I Need Help." to continue.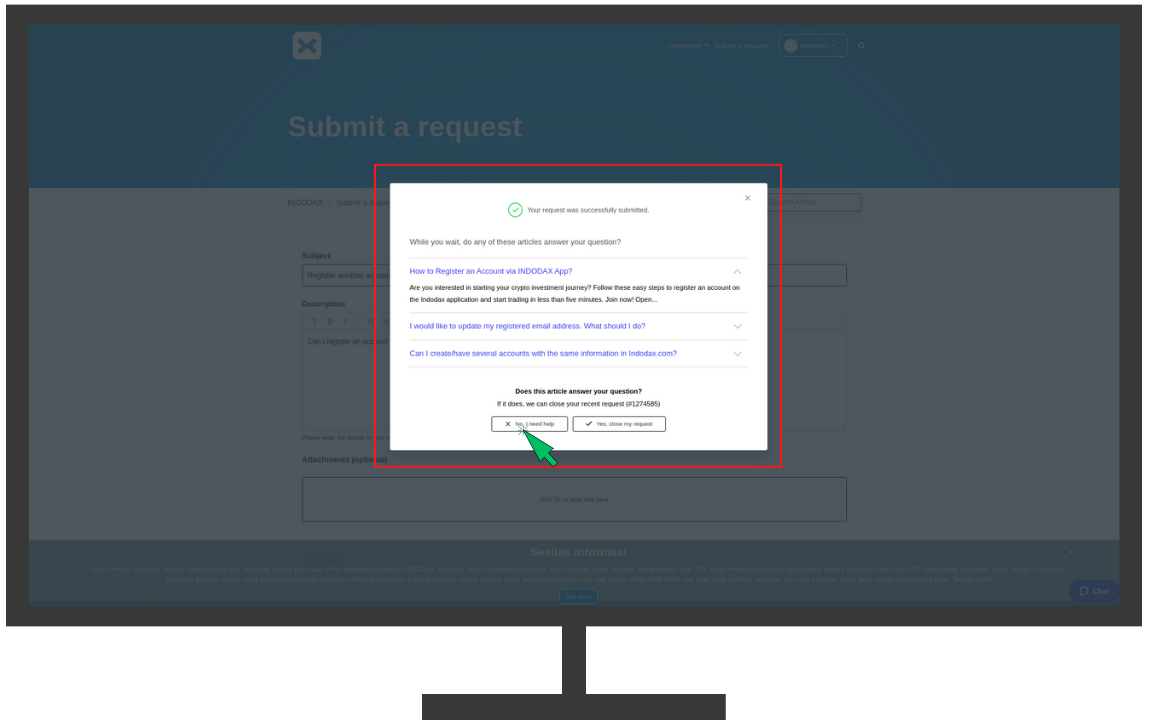 My Complaint Status
Please click on the Help Center Indodax account icon located in the top right corner.
Select "My Activities".
You will find a list of your past complaints or requests, allowing you to monitor their status conveniently.